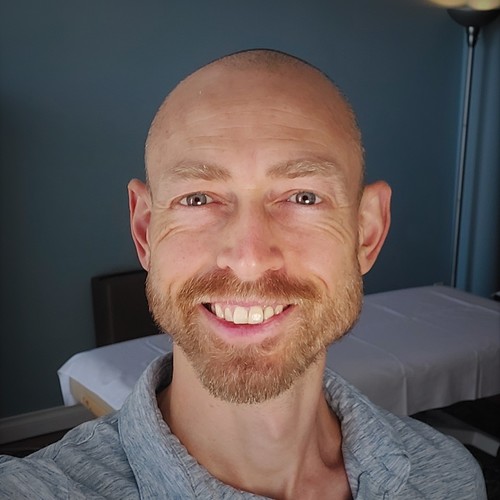 Tatham works predominantly with the fascia: the connective tissue of the body. He believes that freedom in movement is key for addressing pain and performance, and supports finding balance in the postural, mobility and mental aspects for each unique individual. His intention is to empower you with freedom of movement and knowledge to help you recover from injury, process stress, reduce pain or manage persistent issues.

An appointment with Tatham begins with an assessment of posture and movement, followed by active treatment techniques with regular reassessment. When it's indicated, an exercise program might be recommended to reinforce changes and provide a foundation for further sessions.

Treatments with Tatham are always done wearing clothing - similar to a sports massage - as there is regular re-assessment during each treatment. Comfortable or loose-fitting clothing is recommended, that makes it possible to access the areas that will be treated (e.g. shorts, tank top etc.)

As a practitioner, Tatham is full of curiosity. He looks to find and understand the connections that manifest persistent concerns, and to balance them to create space for new movement and mental patterns. He has a special interest in how the mechanics of walking create and reinforce patterns through the entire body.

He currently studies Anatomy Trains structural integration and Postural Restoration Institute adaptation strategies. His ongoing personal practices include circular strength training, running, multi-day hikes and working through his own Postural Restoration exercises. When he's not in the back-country you can find him in Vancouver enjoying a coffee or craft beer or playing Spikeball in the local park.